A logistics solution for aeronautics in Toulouse,
the hub of the aeronautics sector
With 157,000 m² of logistics platforms near Toulouse, Denjean Logistique is one of the main logistics specialists in south-western France. Denjean Logistique can provide manufacturers working in the aeronautics sector with highly secure warehouses and high added-value logistics services.
The aeronautics suppliers which use our warehouses include AHG, Aircelle, Gardner Aerospace and UTC Aerospace Systems.
OUR LOGISTICS SERVICES
Upstream transport, operations under customs control
Inbound flows, quality control
Stock management
Packaging, assembly, kitting
Downstream transport management
Appropriate real estate solutions
Around the Toulouse area, Denjean Logistique has various real estate solutions designed to meet the requirements of the aeronautics sector: warehouses for your advanced stores near Blagnac and Colomiers, or logistics platforms for long-term storage of your tools at competitive prices. Denjean Logistique is currently investing in various warehouse construction projects in the Haute Garonne area.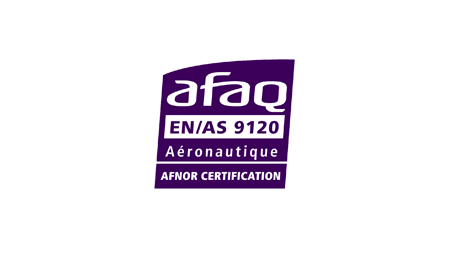 EN 9120 certified
Denjean Logistique's Mazères site has been EN 9120 certified, meaning that it now joins a very small number of certified logistics service providers. Based on the ISO 9001 standard, this European standard incorporates nearly 100 requirements which are specific to aeronautics distribution. The EN 9120 standard provides suppliers and distributors in the aeronautics sector with a quality management system designed to manage factors which have direct consequences on the safety and reliability of their products.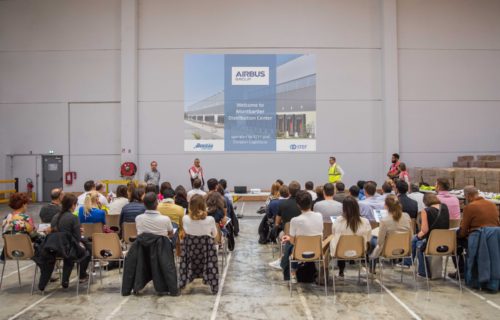 50 Airbus Group Standard Parts Buyers @Denjean Logistique
50 Airbus Group Standard Parts Buyers from Spain, England, Germany and France were greeted by Denjean Logistique in order to discover the operation of Intermarché retailer distribution platform located in Montbarbier. 'This visit enabled us to find out problems and constraints different from those we meet in our daily work: very short cycle times, extreme temperatures, variability of flows and items.'