Retail logistics
to serve your retail outlets and your customers in France
With more than 12 million parcels prepared every year for distribution, Denjean Logistique is a leader in logistics outsourcing for retailers throughout south-western France and the Occitanie region. Whether we're managing your logistics arrangements at our warehouses in Toulouse or Montpellier, or running your distribution platforms in Occitanie, you'll get the same commitments as regards advice, quality, flexibility and transparency.
Based on an analysis of your processes and flows, we will work with you on putting together a bespoke logistics solution, which will keep pace as your strategy and supply chain evolve over time.
ADAPTABILITY
From 200 to 50,000 pallets stored and from a few parcels shipped per month to 50,000 per day.
TRACEABILITY
Management of SSCCs, batch numbers and optimum use-by/minimum durability dates, serial numbers and guarantees.
SPECIAL PRODUCTS
Regulated products, cumbersome or fragile products, high-value products, etc.
SPIKES IN ACTIVITY
Marketing campaigns, special operations and seasonal flows.
TRI-TEMPERATURE
Controlled temperature storage (above-zero refrigeration, deep-frozen) or room temperature storage.
CROSS-DOCKING
Implementation of dedicated platforms or cross-docking flows.
OUR LOGISTICS SERVICES
Upstream transport, operations under customs control
Container unpacking, packing
Inbound flows, quality control
Stock management
Packaging, assembly, kitting, configuration
Preparation by the unit, by the box, by the pallet, boxing up
Shipping to sales outlets, platforms or clients
Management of store returns
We were looking for a logistics service provider which really was rooted in the local community, and which could also help us set up our e-commerce website. Denjean Logistique is the partner we need
Denjean Logistique combines the strengths of a human-sized company with those of a structured group. Their commitment, their proactive approach and their DIY experience are all what made the difference.
It's the trust and the values that we share which ensure that our collaboration will be long-lasting. Denjean Logistique honours its commitments – they deliver quality.
Given extremely shortly times, Denjean Logistique demonstrated its ability to get well ahead in the game. They delivered quality right from the get-go, and our stores have complete peace of mind.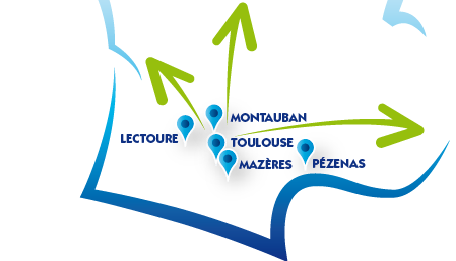 Tri-temperature logistics services
Denjean Logistique has eight logistics platforms spread throughout France's Midi-Pyrénées and Languedoc Roussillon regions. Some warehouses are designed to meet requirements for deep-frozen foods and above-zero refrigeration, between -18°C and 15°C.
We have more than 157,000 m² of warehouse space in the south-west, so we can serve the French market as effectively as possible or set up a mass-grouping distribution flow warehouse that can integrate into your flow diagram.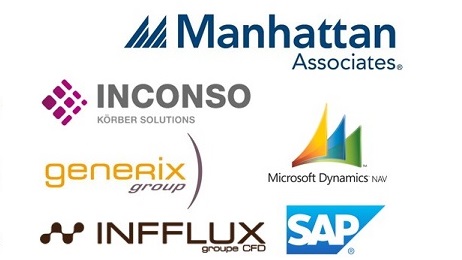 Appropriate information system
Depending on your needs, we can use either our own warehouse management system or your software. Denjean Logistique's IT and operations teams already use various market or proprietary solutions, including WMS systems developed by Manhattan Associates, Generix, Inconso, SAP, Microsoft and Infflux.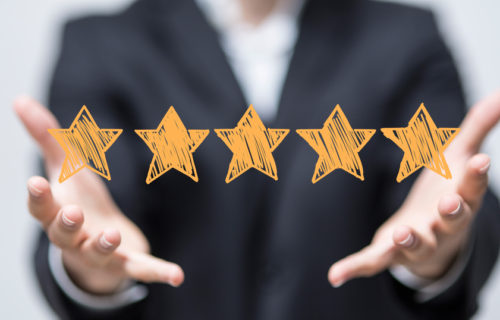 Support for your service certifications
You may have been awarded service certification for your distribution company or certification in recognition of compliance with sectorial standards. Our quality team can assume responsibility for implementing and tracking your high-quality projects.
SECTORIAL EXPERTISE: LOGISTICS OPERATIONS FOR FOOD, DIY EQUIPMENT AND HOME ACCESSORIES
RETAIL SECTOR
15 years of working together with frequent changes to product ranges and store locations, and constant changes in the logistics involved. In particular, Denjean Logistique provides delegated management services for Intermarché's 45,000 m² Montauban platform.
DIY
Denjean Logistique supplies Leroy Merlin's stores from Bordeaux to Perpignan. Following a very rapid start-up and ramping-up of activity (particularly cross-dock flows), Denjean Logistique now provides flexible services appropriate for the world of DIY.
HOME ACCESSORIES
Denjean Logistique provides IKEA with reserve storage services for the Toulouse region. This collaboration between the specialist retailer and the logistics service provider means that storage volumes associated with seasonal peaks can be absorbed, and flexibility can be improved by picking up stock and storing it remotely.
PET PRODUCTS
Denjean Logistique supplies stores in France's Midi-Pyrénées region: fragile products, such as aquariums and terrariums, as well as food products that need to be stored at below-zero temperatures. Denjean Logistique also provides the retailer with support for its e-commerce activity.