Outsource your e-commerce logistics activity in France
for a reliable, flexible and economically high-performance supply chain.
When it comes to e-commerce, logistics is crucial to providing customers with satisfaction and developing their loyalty. Customers should be able to get their purchases quickly, using the most suitable delivery mode, while being able to track the progress of their consignments. Combining logistics reliability and cost control has become a strategic aim.
At every stage of your company's growth, Denjean Logistique can provide you with the support you need to help you make the best logistics choices and manage your supply chain.
ADAPTABILITY
From just a few parcels per month to several thousand per day, for your e-commerce or multi-channel logistics requirements.
TRACEABILITY
For tracking logistics processes and shipments.
SPECIAL PRODUCTS
Regulated products, cumbersome or fragile products, high-value products, etc.
SPIKES IN ACTIVITY
Marketing campaigns, special operations and seasonal flows, private sales, flash sales.
TRI-TEMPERATURE
Controlled temperature storage (above-zero refrigeration at between 0°C to 15°C, deep frozen) or room temperature storage.
CROSS-DOCKING
Packaging, delayed differentiation, gift packaging, personalised piggyback marketing.
OUR E-LOGISTICS SERVICES
Inbound flows, quality control
Stock management
Preparation of orders and associated services
Shipments to clients
Tracking
Returns management
Denjean Logistique is extremely flexible and highly responsive. I have a direct, professional contact person who is easy to get in touch with, and who gives me regular updates. This means we are able to optimise the way in which we work on both sides.
It's a huge relief to no longer have to manage logistics operations. Orders submitted to our online store go directly to Denjean Logistique thanks to both of our IT systems being interfaced. Everything is completely transparent and very easy for us.
Nous étions à la recherche d'un prestataire logistique pour nous accompagner dans notre croissance. Nous avons choisi Denjean Logistique pour sa capacité d'écoute, sa réactivité et la disponibilité des équipes en charge de notre dossier.
Even in tense or complicated situations, the relationship that we have with Denjean Logistique always remains good, frank and direct.
Denjean Logistique has proved itself to be the ideal logistics expert – it was able to help us when we first started and has been supporting us in our growth. Working with them has enabled us to optimise compliance with our client commitments and has increased the quality of our orders.
In under two weeks, Denjean Logistique came up with an appropriate logistics solution for us. The relationship we have with them is excellent – they are professional and highly responsive… it's perfect.
We were looking first and foremost for support and logistics expertise tailored for the specific nature of our products and the highly seasonal nature of our business". We needed our logistics service provider to be highly adaptable so as to be able to absorb significant flows and deal with extremely short delivery times during our peak periods.
To pursue our growth with complete peace of mind, we needed long-term security. In Denjean Logistique, we have found a company that is focused on the future. It's a responsible company with a family mindset and a size that makes working with them and getting in touch with them easy.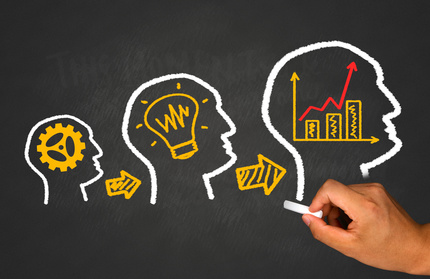 We can support you throughout your company's growth
At Denjean Logistique, you have a specialist e-commerce project manager and direct access to the company's decision-makers. Right from when you first start trading and at each stage of your company's growth, we will be there to support you and help you develop solutions that will guarantee the high quality of the services that you deliver to your clients, optimise your logistics costs and adapt your physical flows and your information flows.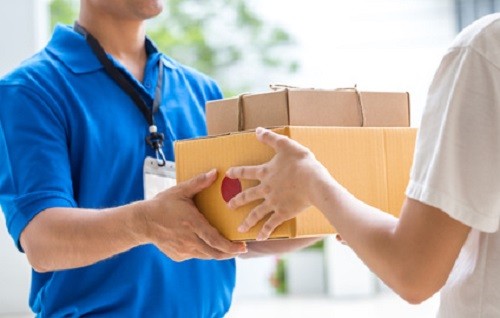 You have a wide range of delivery solutions
Denjean Logistique will help you select the most appropriate transport solutions for your products, your flows and your clients' expectations: standard or express deliveries, home delivery or delivery to a relay service, with or without a specific delivery time, etc. Our IT system allocates and manages shipments along the entire length of the customer pathway.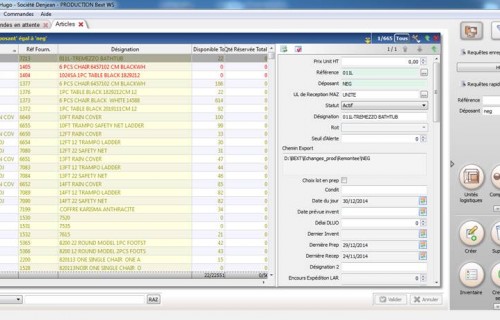 Our WMS manages your supply chain and ensures its high performance
We provide you with a complete integrated IT system that can interface with your own IT system, for ensuring the traceability of your products, tracking your shipments and managing your stock in real time. This means that you can remotely monitor the team in charge of your products, who receive training on a regular basis for constantly optimising e-logistics performance.
COMPANIES WHICH HAVE CHOSEN DENJEAN LOGISTIQUE TO HELP THEM WITH THEIR E-COMMERCE LOGISTICS OPERATIONS IN FRANCE