Logistics for industry, industrial logistics
Increase the flexibility and performance of your logistics operations
Are your distributors' and clients' logistics requirements becoming increasingly stringent? Are you having to meet just-in-time logistics requirements with tight quality and safety commitments?
Whether you're an SME working in the agri-foods sector, a cosmetics manufacturer or an international aeronautics group, Denjean Logistique can help you implement the right type of logistics solutions for your business and your products. We can set up or take over management of existing sites, create supplier stores, implement advanced storage solutions, pool logistics arrangements, etc.
ALL FLOW TYPES
Logistics operations for your raw materials, semi-finished or finished products, spare parts.
BESPOKE SOLUTIONS
In-situ services, delegated warehouse management or pooled warehouses, personnel takeover.
COMPLIANCE WITH REQUIREMENTS
Just-in-time management, on-call services, variations in activity, safety.
NON-STANDARD PRODUCTS
Products weighing from under 1 kg to over 5 tonnes. Regulated products, cumbersome or fragile products, high-value products, etc.
TRACEABILITY
Management of batch numbers and optimum use-by dates, serial numbers and guarantees.
QUALITY
ISO 9001-2015 and EN 9120 certified.
OUR E-LOGISTICS SERVICES
Upstream transport, operations under customs control
Reception in containers, in bulk, on pallets, in parcels with compliance checks
Stock management
Packaging, kitting, forming or configuration
Preparation by the unit, by the box, by the pallet
Shipping of differentiated orders for factories, sales outlets, platforms or end clients
« With Denjean Logistique, the search for a solution is always dynamic and focused. Their technical recommendations help us improve all of our processes. And we always have fun! »
Denjean Logistique is extremely flexible and highly responsive. I have a direct, professional contact person who is easy to get in touch with, and who gives me regular updates. This means we are able to optimise the way in which we work on both sides.
It's a huge relief to no longer have to manage logistics operations. Orders submitted to our online store go directly to Denjean Logistique thanks to both of our IT systems being interfaced. Everything is completely transparent and very easy for us.
In under two weeks, Denjean Logistique came up with an appropriate logistics solution for us. The relationship we have with them is excellent – they are professional and highly responsive… it's perfect.
To pursue our growth with complete peace of mind, we needed long-term security. In Denjean Logistique, we have found a company that is focused on the future. It's a responsible company with a family mindset and a size that makes working with them and getting in touch with them easy.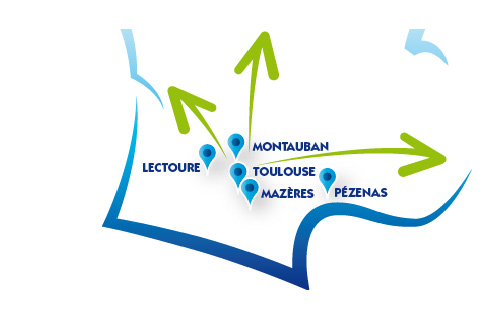 AS CLOSE TO YOUR PRODUCTION SITES AS POSSIBLE
With eight warehouses across France's Midi-Pyrénées and Languedoc-Roussillon regions, Denjean Logistique can provide optimum coverage. As a result, we can provide you with warehouses located right by your production sites or clients, and you can take advantage of pooled expertise and resources.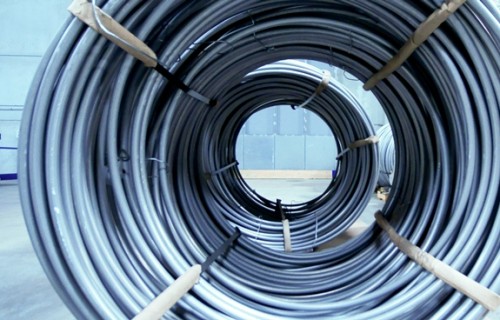 SOLUTIONS FOR ALL STORAGE CONSTRAINTS
Denjean Logistique can meet the requirements of all product types and offers a wide selection of storage solutions: storage on shelves, pallet racks, cantilevers, etc., as well as flooring designed for heavy loads, wide-access entrances, partial or total mechanisation, etc.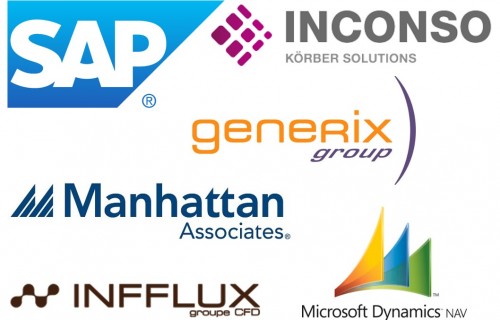 WE CAN MANAGE YOUR IT SYSTEM
Denjean Logistique has expertise in many areas, including knowledge of a wide selection of IT systems used in industry. Denjean Logistique's IT and operations teams already use WMS systems developed by InConso and Manhattan Associates, as well as solutions developed by SAP, Infolog, Navision, Bext WS, S4, Bilanlin, etc.
JUST SOME OF OUR CLIENTS ON BEHALF OF INDUSTRIAL LOGISTICS