Logistics for services
Facilitate the management of flows associated with your service activities
Many companies use considerable quantities of documents, consumables and equipment. If this applies to your company, then Denjean Logistique can provide you with bespoke solutions designed to optimise the logistics of these flows and facilitate your teams' day-to-day work.
Denjean Logistique can handle your products and your flows – from supply through to shipment. Our storage areas and processes are perfectly designed for the products in question (documents, equipment, cumbersome products, etc.), as well as offering complete availability and traceability.
You will be able to take advantage of the best logistics solutions as far as quality, management, equipment and IT systems are concerned.
EXAMPLES OF PROJECTS
Consolidated stocks of your consumables and equipment for all of your sites
Management of events and marketing operations  (stands, POS advertising, gifts, communications aids, etc.)
Archive management
OUR LOGISTICS SERVICES
Upstream transport
Inbound flows, quality control
Stock management
Order preparation
Shipping to agencies, platforms or clients
« With Denjean Logistique, the search for a solution is always dynamic and focused. Their technical recommendations help us improve all of our processes. And we always have fun! »
Denjean Logistique is extremely flexible and highly responsive. I have a direct, professional contact person who is easy to get in touch with, and who gives me regular updates. This means we are able to optimise the way in which we work on both sides.
It's a huge relief to no longer have to manage logistics operations. Orders submitted to our online store go directly to Denjean Logistique thanks to both of our IT systems being interfaced. Everything is completely transparent and very easy for us.
Nous étions à la recherche d'un prestataire logistique pour nous accompagner dans notre croissance. Nous avons choisi Denjean Logistique pour sa capacité d'écoute, sa réactivité et la disponibilité des équipes en charge de notre dossier.
Even in tense or complicated situations, the relationship that we have with Denjean Logistique always remains good, frank and direct.
Denjean Logistique has proved itself to be the ideal logistics expert – it was able to help us when we first started and has been supporting us in our growth. Working with them has enabled us to optimise compliance with our client commitments and has increased the quality of our orders.
We were looking for a logistics service provider which really was rooted in the local community, and which could also help us set up our e-commerce website. Denjean Logistique is the partner we need
In under two weeks, Denjean Logistique came up with an appropriate logistics solution for us. The relationship we have with them is excellent – they are professional and highly responsive… it's perfect.
Denjean Logistique combines the strengths of a human-sized company with those of a structured group. Their commitment, their proactive approach and their DIY experience are all what made the difference.
We were looking first and foremost for support and logistics expertise tailored for the specific nature of our products and the highly seasonal nature of our business". We needed our logistics service provider to be highly adaptable so as to be able to absorb significant flows and deal with extremely short delivery times during our peak periods.
To pursue our growth with complete peace of mind, we needed long-term security. In Denjean Logistique, we have found a company that is focused on the future. It's a responsible company with a family mindset and a size that makes working with them and getting in touch with them easy.
It's the trust and the values that we share which ensure that our collaboration will be long-lasting. Denjean Logistique honours its commitments – they deliver quality.
Given extremely shortly times, Denjean Logistique demonstrated its ability to get well ahead in the game. They delivered quality right from the get-go, and our stores have complete peace of mind.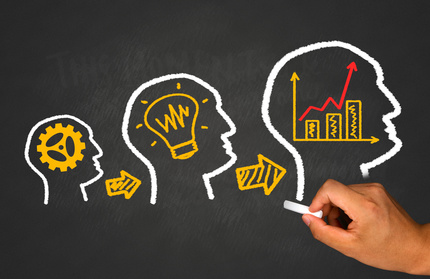 We optimise all of your flows
Denjean Logistique analyses how your logistics arrangements work and what their real costs are. We then look for opportunities to optimise them, while adhering to your constraints: saving time, freeing up storage space, reducing supply lead-times and making the processes involved smoother, consolidating purchasing and stock, etc.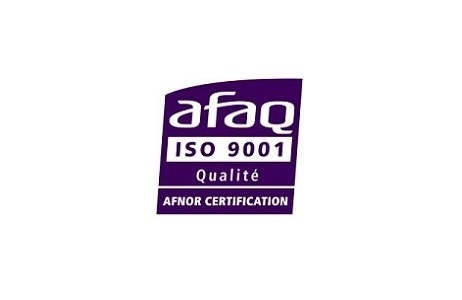 We invest in quality
With all of its sites ISO 9001-certified, quality is a key component of Denjean Logistique's strategy. It guarantees consistency and high performance across our logistics practices and ensures our commitment to ongoing improvement.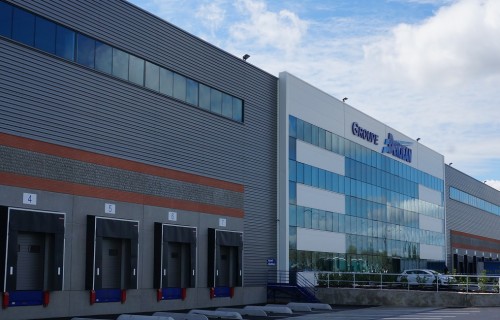 Warehouses close by
With eight warehouses across France's Occitanie region, Denjean Logistique can provide optimum coverage. This means that we can provide you with warehouses located right where your agencies and clients are, and you can take advantage of pooled expertise and resources.